Traditional cooking
A mix of bistro and local savoyard
Center of Chamonix
With a private patio

The Monchu restaurant, located at the foot of Mont-Blanc and the Aiguille du Midi, is an establishment since 1972 located in the centre of Chamonix. If the restaurant has maintained its focus on tradition and authenticity for 50 years, it's a wind of modernisation that the new owners are injecting now, while maintaining the Monchu's own DNA. Its covered private terrace of 120 places, is an invitation to relax during the summer season. Its internal areas over two floors and its two bars can host 200 guests for sharing warm moments in a mountain lodge atmosphere !
Our restaurant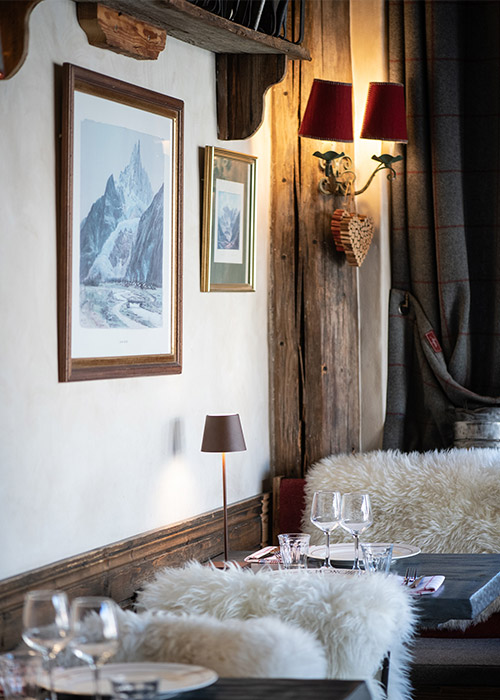 An establishment since 1972
In the center of Chamonix
The restaurant le Monchu Chamonix Mont-Blanc is a voyage through time where collections of diverse traditional objects rattle to make us relive the atmosphere from yesteryear of the mountain huts.
An atmosphere from yesteryear
With a collection of diverse traditional objects
Carried by the caring warmth of a large fireplace, the waiters orchestrate a real ballet while juggling with the ancestral racletos working on embers on which Le Monchu built its reputation! Raclettes, hot stone grills et other Savoyard specialties gain the fragrance from the wood fire cooking and provides to the other dishes, grills, fish and even vegetables, an aroma so delicate and a perfect juiciness and texture.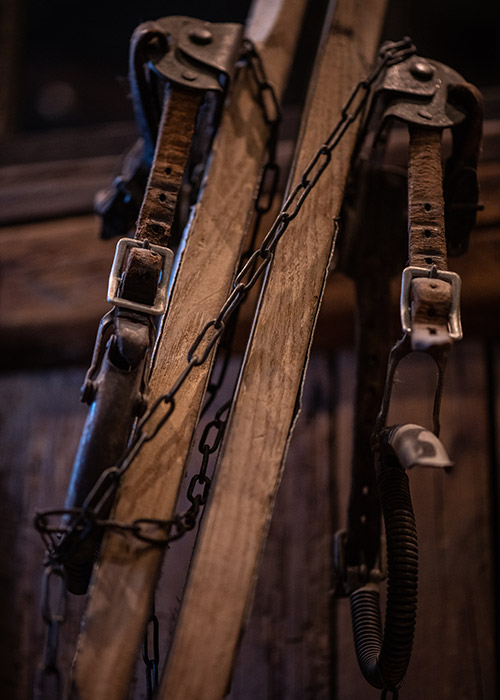 Traditional restaurant
Restaurant traditionnel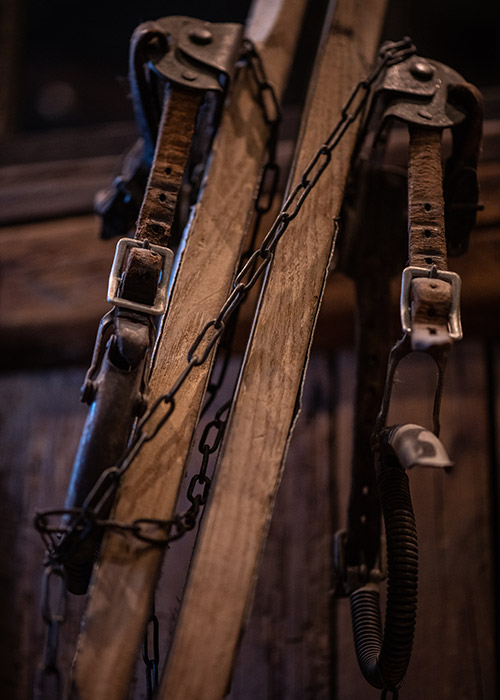 Où les objets d'époque s'entrechoquent
Emportés dans la chaleur bienveillante d'une immense cheminée, c'est un véritable balai qu'orchestrent les serveurs en jonglant avec des racletos ancestraux fonctionnant à la braise desquels Le Monchu a battit sa réputation !
Ainsi les raclettes, brasérades pierrades et autres spécialités savoyardes se parfument de toutes les saveurs d'une cuisson au feu de bois qui offre aux autres mets, grillades, poissons ou même légumes, un arôme si délicat une jutosité et une texture parfaite.
Our patio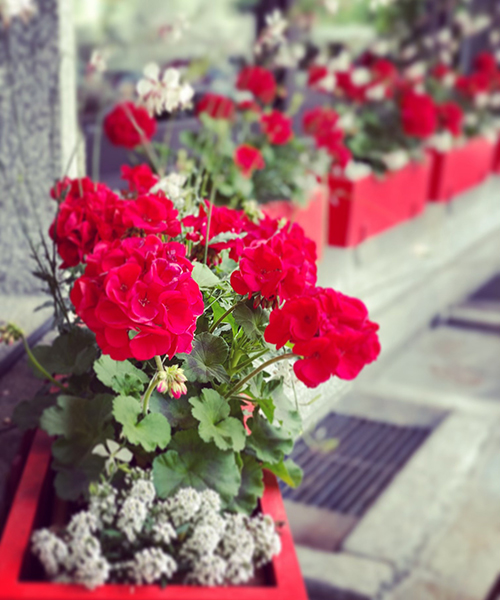 At the foot of Mont-Blanc
With 120 seats, the private patio of Le Monchu restaurant, located in the centre of Chamonix Mont-Blanc, invites you during the beautiful summer days to revitalise yourself after a hike or a short stroll in Chamonix streets ! Throughout the day, a continuous service offering lunch, craft ice cream, tea or coffee, pancakes and waffles to enjoy on the shaded patio.
Let yourselves be guided by the advice of our sommelier
Wines from local producers, young talented and audacious winegrowers, wines from unknown and surprising regions, wines from famous prestigious names .. Whether you may be an adventurous wine taster or a simple lover of good wine, let yourselves be guided by the advice of our sommelier who has passionately established a large wine menu for Le Monchu Chamonix Mont-Blanc. In search of the perfect pairing, you will delight in his gems found along his many road trips, in the wealth of the French wine regions.
Our wine cellar
Notre cave à vins
Avec les conseils avisés de notre sommelier
Vins de producteurs locaux, jeunes vignerons talentueux et audacieux, vins de terroirs inconnus et surprenants, vins de renom de maisons prestigieuses réconfortants … Que vous soyez un aventurier viticole ou simple amateur de belles et bonnes bouteilles, laissez-vous guider par les conseils avisés de notre sommelier qui avec passion a établi pour le Restaurant le Monchu Chamonix Mont-Blanc une large carte des vins.
Benefiting from several different areas, over two levels, two bars and a private, covered outside seating area, Le Monchu at the foot of Mont-Blanc, in the centre of Chamonix is the ideal restaurant to welcome your groups and events. Contact our team who will be able to provide you with a quote in line with your needs and expectations.